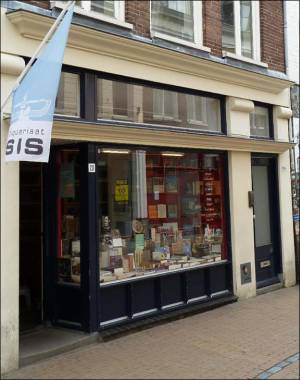 From 3 March the shop will be open to clients again, with some limitations.
The government has imposed a number of conditions:
1. A maximum of 2 people in the shop at any time.
2. You need to book a time slot: 1 hour, half an hour, 10 minutes, etc. Bookings can be made by email: info@isis-books.nl or by phone: 050-3184233. We are in the shop from 10.00 ? 16.00 hrs.
3. Covid-19 measures should be observed by all: keep a 1.5-metre distance, sanitize hands, wear a facial mask and stay at home when feeling ill.

Books ordered online can still be picked up, with the following restrictions:
1. The pickup point is in our doorway. You must state beforehand when exactly you will come around.
2. You will be on your own.
3. A minimum of 4 hours should have elapsed between the time of ordering and the time of pickup.
4. Your order can be paid for by debit card on the spot or you can pay in advance.